How to use Click and Call®
For Websites:


Once you have a Click and Call® account, we will generate a little snippet of code which you will place within the <head> tag of your website and the position you would like to button to appear within the <body> tag. That's it, now you are ready to receive calls from the web! If you are not up to installing the code yourself, our team can help!

For Website Visitors: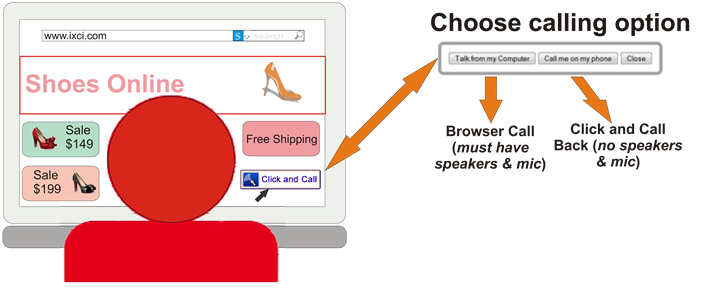 Click and Call is fairly simply to use. While browsing on a website, if you come across our Click and Call button and wish to speak with a company representative, simply click on the button.


No speakers and mic on your computer?
No problem! If you do not have a mic and speakers on your computer, but do have a phone next to you, simply click on the other option, "Call me on my phone".